Skeena was pleased to be a part of the Canada Wood Group's presence at the Vietnam Woodworking Industry Fair in September 2019. This was a valuable opportunity to advance our efforts to establish higher value sales programs for our Hem-Fir products in furniture and high-grade packaging applications.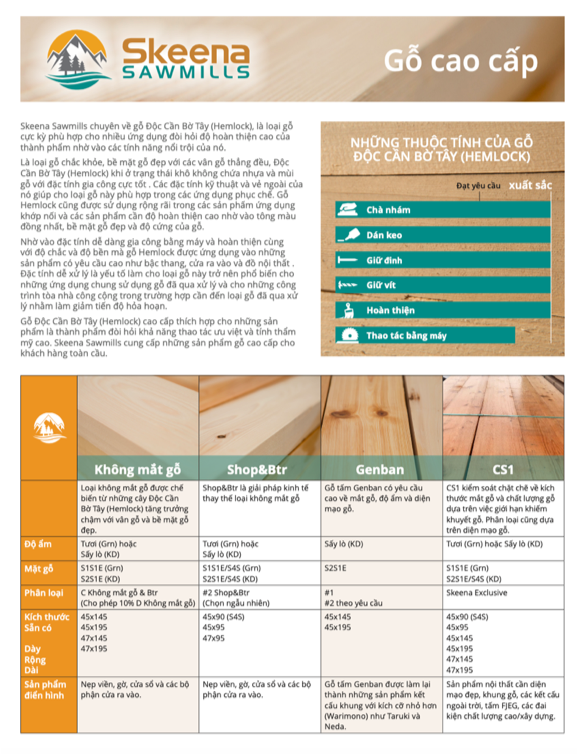 At this conference, we were able to introduce Vietnamese manufacturers to Skeena's high-quality CS1 grade and the superior performance of Hem-Fir in demanding applications.
These initiatives have real, demonstrated benefit in building our international business – at this trade show, we were able to identify two strong potential customers that are interested in establishing a business relationship with us. While market development always takes time, we believe the Vietnam market has strong potential and we will continue to invest our time and effort in building our business here.