Skeena's business strategy is anchored in maximizing the utilization of Hemlock to drive improved value for every tree we are able to harvest. Through our start up period from 2013 – 2017, we were focussed on scaling up to realize full utilization of our tenured allowable annual cut – a goal we achieved in 2019, after a challenging 2018 with wildfires, poor markets, and other factors that constrained our ability to harvest.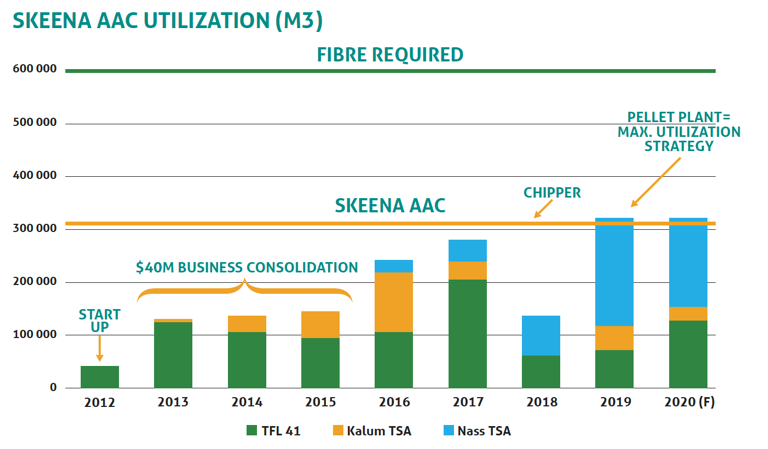 Achieving full AAC utilization is a particularly gratifying accomplishment as the fibre mix in our region is challenging, with lower value logs dominating the profile of many stands. Across all licensees in the Northwest Region, utilization of the AAC runs at about 40%.
Skeena is now able to utilize our full profile because we have focused on and invested significantly to be able to add value to the entire timber profile – not just the best logs. This includes our new pellet business, which provides an outlet for residual fibre, and a growing chip business that supplies much-needed mill furnish to pulp mills on BC's Coast. Skeena's chips are an important part of the wood supply for BC pulp mills, adding value to the local timber resource.